We are pleased to announce our conversion to MasterCard® debit for all debit card holders!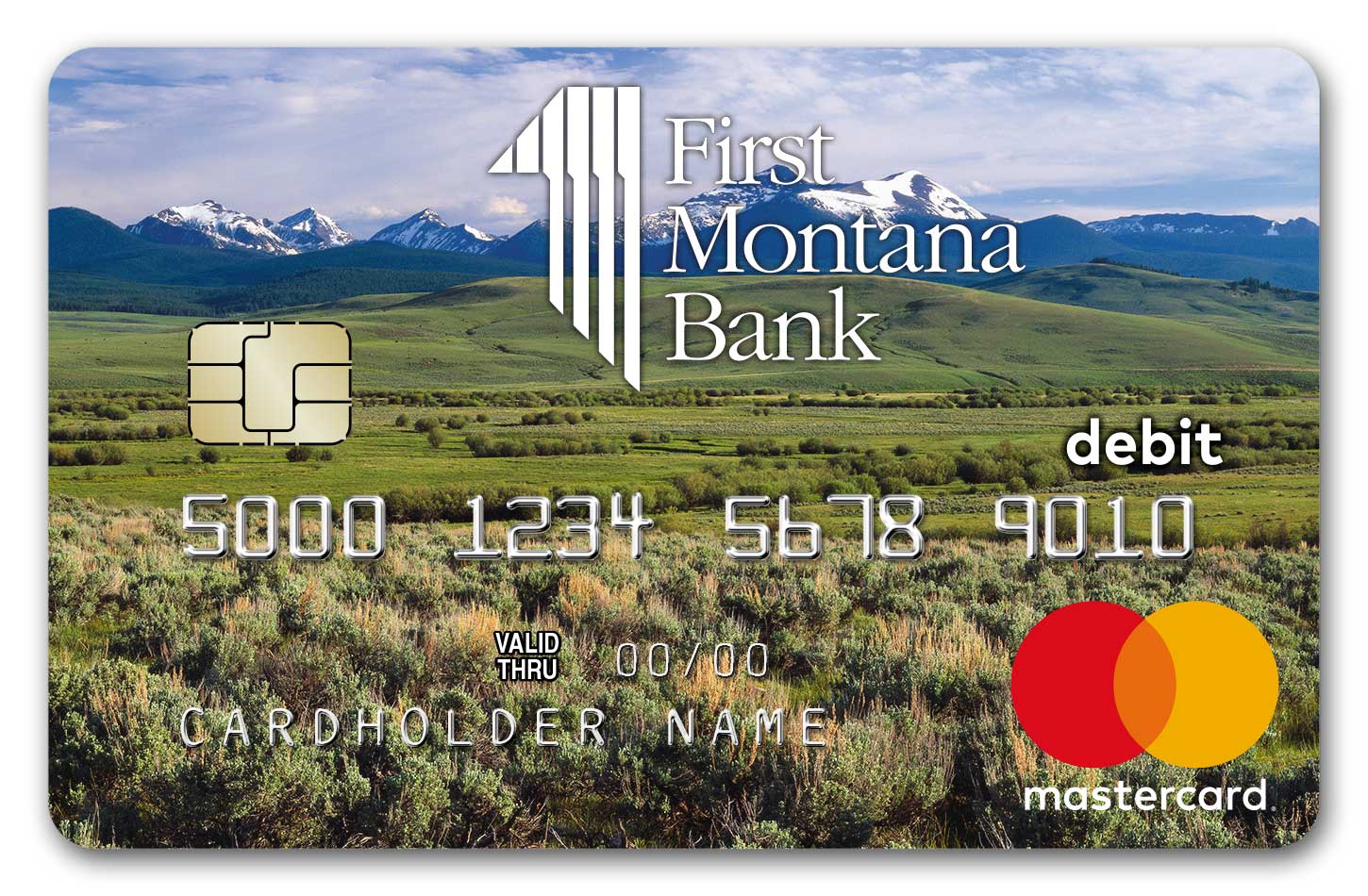 All First Montana Bank MasterCard® debit cards now include the added security of chip technology.
As an existing card holder, you do not need to request a new MasterCard® chip-enabled card. All existing debit cards have been replaced, at no cost, and mailed to you.
Remember, your new card has a new card number. If you have any recurring payments set up, please be sure to contact those merchants with your new card number to avoid any interruption in service.
Watch for your new First Montana Bank MasterCard® debit card to arrive in the mail. Activate your card immediately to take advantage of the many benefits that come with your new MasterCard®. Your card must be activated before it can be used.  After your MasterCard® has been activated, be sure to destroy your old Visa® debit card.
To activate your card and set a PIN:
1-800-567-3451
Stop by your local branch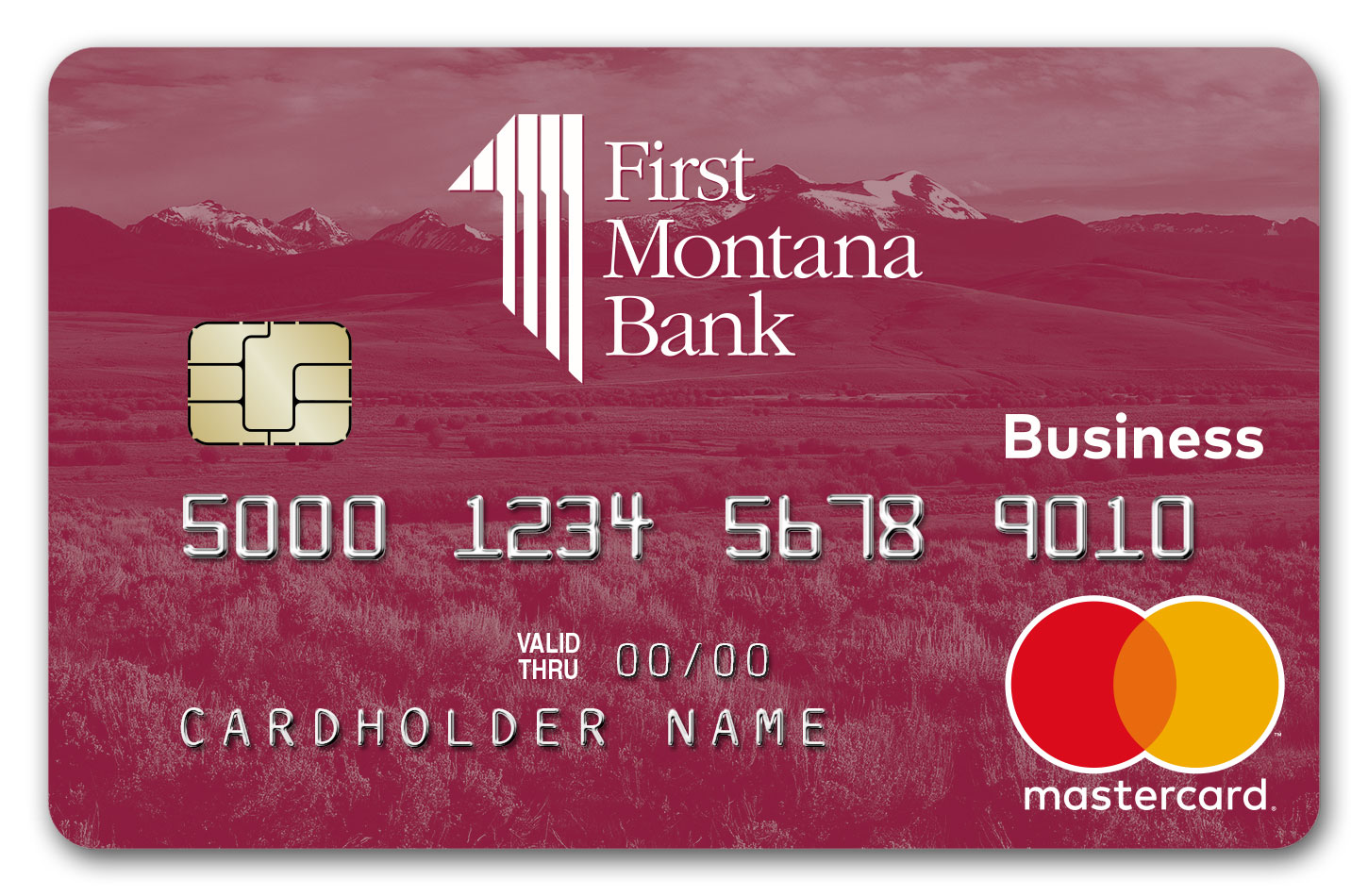 ---
Benefits
With your new MasterCard® debit card, you'll be able to access your money and use your card anywhere in the world MasterCard® is accepted, including Costco. And with Zero Liability* protection, it's safer than carrying cash because you'll be protected from unauthorized purchases.
For a complete Guide to Benefits, click here:
---
Card Valet®
With our new CardValet service, you'll be able to proactively manage your new MasterCard® debit card anytime, anywhere, through your smart phone. You can monitor and instantly control card transactions and much more with a variety of custom options. Getting started is easy, simply download the CardValet app to your mobile device then customize alert preferences and usage settings.
Alerts can be set up to inform cardholders of specific types of transactions.  For example, CardValet can send an alert when a card is used, when a transaction is approved and exceeds any of the permitted use policies, or when a card transaction has been attempted but is declined.  The alert is sent in real time, immediately after the transaction has taken place or is declined.
Additionally, cardholders can establish location-based alerts and controls to restrict transactions to merchants located within a certain range of the cardholder's location, or, controlled for specific merchant categories or spending thresholds.
Click here to view a tutorial.
---
FAQ
Why are you replacing my existing card with a new MasterCard® debit card?

We've partnered with MasterCard® to better serve you. Your replacement card will allow us to provide you with uninterrupted service as we work with MasterCard® to enhance the security, benefits and services available to you as a valued First Montana Bank customer. Your MasterCard® debit card will also come with an embedded microchip that provides an extra layer of security with every transaction.

What is microchip technology?

Your chip card comes with technology which makes each transaction more secure by creating a unique dynamic code which is nearly impossible to counterfeit. Regardless of what type of terminal a merchant has, you'll be able to use your card anywhere MasterCard® is accepted, even over the phone or online.

How do I make a chip transaction?

Step 1: At chip-enabled terminals, insert your card with the chip toward the terminal, facing up.
Step 2: Provide your signature or PIN as prompted by the terminal. If the amount is low, you may not have to do either.
Step 3: When the terminal says the transaction is complete, remove your card.



Will my PIN number change?

You will select your MasterCard® debit card PIN number when you call to activate your new card. For convenience, you may select the same PIN number you used with your old card.

What should I do about charges automatically billed to my old card?

You must provide your new card number and expiration date to companies (like online service providers, or utility companies) that automatically bill your card.

When will my existing Visa® debit card stop working?

We encourage you to activate your new MasterCard® debit card immediately and destroy your old Visa® debit card.
All existing Visa® debit cards will be terminated on July 17, 2017.
---