Real Estate
Whether you're a first-time homebuyer, an experienced homeowner, or an investor, it's important to work with a local lender you can trust. First Montana Bank has the mortgage products, competitive rates and expertise you need to navigate the home-buying process with ease from start to finish. Choose from a variety of mortgage options and negotiate with confidence when you are pre-qualified.
We offer a full range of mortgage products designed to fit your needs including conventional mortgage loans, Government loans and other special programs.
Conventional Loans
Fifteen and 30-year terms available
Purchase and Refinance options
Construction Loans
Investment properties
Government Loans
Federal Housing Administration (FHA)
Veterans Administration (VA)
Rural Housing Guaranteed
Special Programs
Home $tart Savings Program - Qualified applicants may receive a 3 to 1 matching grant by making regular deposits into a down payment savings account with a limit of $5,000.00
Montana Board of Housing - Special low, long term fixed rates and low down payment for first-time homeowners
Loan Option
Best For
Fixed Rate
Plan to stay in your home for more than 5 years
Want a loan with a lower down payment option
Want consistent principal and interest payments
Adjustable Rate
Want lower initial monthly payments
Plan on moving in five years or less
Home $tart
Homebuyers earning up to 80 percent of area median income
Grants may be used for down payments, closing costs, or rehabilitation of an owner-occupied housing unit to be used as the homebuyer's primary residence
VA (Veteran's Affairs)
Eligible Veterans who want to buy a home with no down payment and no mortgage insurance
Contact a lender today to get started!
Missoula
Missoula, Anaconda, Butte
Dana L. Crevar
201 N. Higgins Ave.
Missoula
,
MT
59802
P: 406.829.2652
C: 406.239.1111
NMLS #48880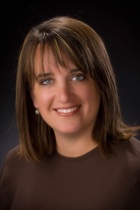 Sally Maria Lane
3309 Brooks St.
Missoula
,
MT
59803
P: 406.829.2665
C: 406.239.5765
NMLS #363897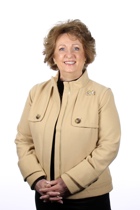 Christina K. Yunker
85 North Main
Kalispell
,
MT
59901
P: 406.755.9999
F: 406.755.1534
NMLS #555937
Email is not a secure method for contacting our Mortgage team. Please do not send personal information, including social security numbers, account numbers, or your date of birth, via email.