SecureNow is Here!
Simple Set Up:
For future identity verifications, all we need is a phone number. When you log in to your personal Online Banking account through our website or Mobile Banking app, you will be asked to set up your phone number and choose your preferred delivery method – text message or phone call.
(IMPORTANT NOTE: Please make certain your device is running the latest Mobile Banking app version.)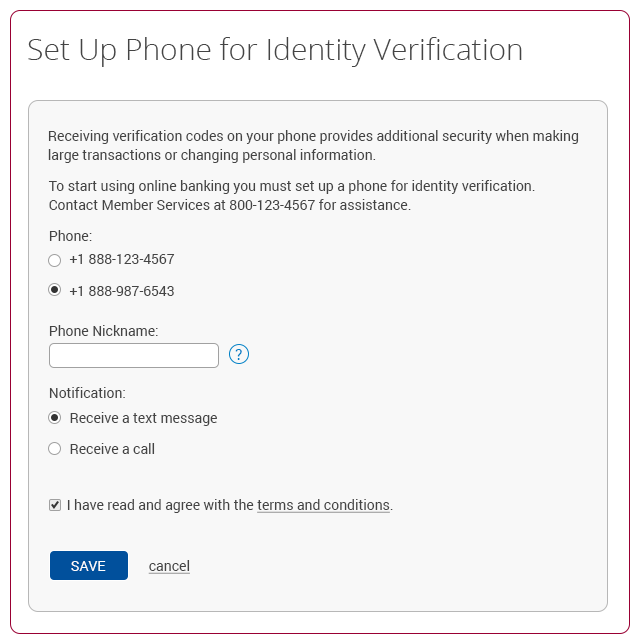 You will then receive a text message or phone call containing a passcode. Enter this passcode during log in to complete your phone number verification. Once entered, you will be logged into Online Banking.
How this feature will work in the future:
SecureNow replaces the Security Challenge Questions and will only be activated if it detects a login attempt that falls outside of how you typically log in.
When this happens, you will be prompted to enter a passcode during log in. The passcode will be sent to the phone number you set up previously using your preferred delivery method. Simply enter the passcode to complete your log in.
*does not apply to Business Online Banking with security token access
---
We continue to look for ways to enhance the security of our online services.
Questions? Please contact us at 800 824 2692 or stop into any of our convenient locations.